Best Natural Mouthwashes For Men
Toxins, harsh chemicals, and artificial sweeteners are equal-opportunity haters. In other words, you don't have to be a tree-hugging hippy to like, totally groove on all-natural products instead of them. Whether it's natural deodorant and antiperspirant, food, or clothing, taking advantage of organic ingredients and flavoring can help battle inflammation and keep you healthier. And since smiling at a woman with a mouth full of gums instead of teeth never got anyone laid, consider some of the best natural mouthwashes for men …
#1. Tom's of Maine has been churning out natural products since the 1970s. Most likely to provide beatniks who refused to use chemically-infused products an organic way to rid themselves of B.O. … we think. Either way, Tom's has been transparent with the ingredients used in their products, and with Tom's of Maine Peppermint Baking Soda Cleansing Mouthwash (@20 for a 3 pack @ Amazon.com) you'll find no alcohols, artificial colors, flavors, fragrances, or preservatives. What you will find is that a few swishes give you fresh breath without too awful of a chalky aftertaste. Available flavors, including Peppermint, Spearmint, and Cool Mountain Mint.
Along with promoting better gum and tissue health, Nature's Answer Periowash Mouthwash ($ 10 for a one / $ 34 for a multi-pack @ Amazon.com) freshens bad breath and combats dry mouth with herbs like cinnamon, oregano, clove, and Co-Q10. The formula is alcohol-free, which it won't feel like a fireball is in your mouth while you use it.
The Natural Dentist Healthy Gums Anti-Gingivitis Rinse ($ 18 for 2 pack @ Amazon.com) hates the gum disease gingivitis so damn much they highlighted it on the label. Using purified aloe vera instead of synthetic flavorings or alcohol, the rinse was engineered to help you prevent plaque build-up so your teeth stay healthy and … white-ish.
Much like Jason Voorhees slays countless campers at Camp Crystal Lake, Jason Natural Healthy Mouth ($ 8.5 @ Amazon.com) kills germs and … oh god that was such a shitty sentence. Forgive us, please.
What Jason Healthy Mouth does is kill bacteria, soothe gums, and rid your pearly yellows against sugary erosion by using tea tree oil, grapefruit seed, perilla seed, and aloe vera.
Also: Shampoos For Guys With Thinning Hair
Free from SLS, ammonium, fluoride, saccharin, preservatives, GMOs, gluten, and dairy, Herbal Choice Mari Organic Mouth Wash ($ 13 @ Amazon.com) is USDA certified organic — that means the product is made with nothing besides organic ingredients — and concentrated and intense natural mouthwash that might take a bit of adjusting to get used to. But do so and it'll freshen breath and work to rid your mouth of germs and canker sores.
Desert Essence Tea Tree Oil & Spearmint Mouthwash ($ 20 for 2 @ Amazon.com) cleans teeth a half of an ounce at a clip by utilizing the natural cleaning properties of spearmint and tea tree oil. Swish it around to give your gums and breath a kick, and use it regularly to ward off plaque and decay. We could say more, but seriously … we've already written about five other goddamn products that basically do the same thing. Pick one and move on, would ya?
Read The Next Article …  9 Of The Best Natural Deodorants For Men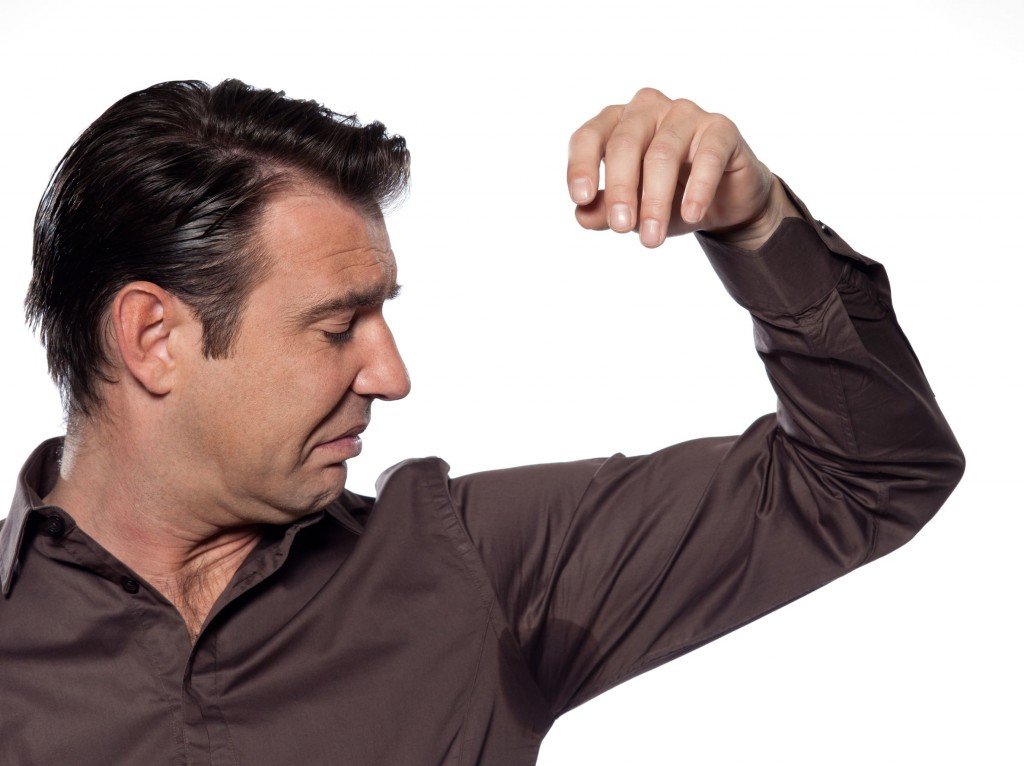 The post 6 Natural Mouthwashes That'll Help Fix Your Gross Breath appeared first on Modern Man.
Related posts: